Odd, the Odd One Out, an Odyssey.
Twists and turns, a convoluted route, meandering in the right direction yet often at 90 degrees to it.
Unpredictable, quirky, an unknown equation..
The oddest of years. The 'oddness' is not negative, it is just very, very different.
Thirteen will give way to provide rather than hide much fruit, Thirteen is coming home in a good way.
For me this is the 7th year in a cycle of 10 years, and the 2nd decade in a cycle of 30 years.
If 2012 was a 'year of completion' then all we have prepared for is here.
All preparation, practising and rehearsing is over.
If our quest has been to personify and reflect a life away from 'control' and to take another route that is 'unknown' to us, then here our Odyssey begins…Embarkation…..severing all we have known from all we have prepared for.
Consternation and quandary may stir in our core and that is only natural. However, by now we have learnt that to be blind is to see, and to not know is to find knowledge that is not our own but from the One who designed us. The way is 'The Way', way above our ways, way confident in us and way too in love with us….this is our place of rest, our Trust.
THE REHEARSALS ARE OVER AND THE PERFORMANCE IS ON, AND IF WE DO NOT KNOW OUR LINES BY NOW, THEN WE NEVER WILL!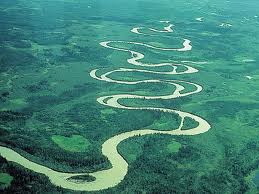 I see a route that meanders to the left and the right like a river, going in the right direction yet covering so much ground as it twists and turns to each side. We deposit and erode to go forward, weaving into the journey much on our left and right and bringing it together.
Old cycles, circles and ways are a distant shoreline left behind and all that is necessary from this point on remains in our hearts for when needed, because we are our past which has bought us to our present…. for our future.
Keep looking ahead, in the Godhead, go ahead in the heady reality of true headship that has done our heads in….in a most wonderful Way. Yes, a Wonder-full WAY.
Welcome to the Odyssey me hearties.
The Adventure 😀