CAERLEON TO SELSEY
26TH – 30TH SEPTEMBER 2012
(Click map to enlarge) For me boot camp began in May 2007, as a complete novice to the road and walking I was thrown in at the deep end. After 16 months and 12 walks serving another's vision I must have earned my stripes! I had never imagined stepping out under my own steam but that is what happened in September 2008. I began have sight for walks, one after the other and since then I have not looked back. Four years later this last walk completes 26 of these ventures to 'join up the dots' that Jesus has placed in front of me step by step.
Every step has become literal as I and others have walked from place to place, mapping out with our feet all that our hearts are calling for.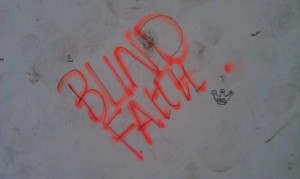 The fullness of Life that was extracted from death at The Cross now dictates the rule of thumb that even from death… comes Life. We believe Christ and are One with that Life therefore we are the antidote!  The separation of Creator from creation is no more and we are the living proof/stewards to call creation into the Truth of who it is.
The Truth of Christ blots out 'our truth' that requires proof, now we are the proof of what Our Creator has done, we are the evidence and in us resides the very answer to the whole of creation.
Oneness with Love itself and all restored. Christ is us, dispensing His order on Earth as it is in Heaven while we are arrested by the Love of Our Maker.  We trust the Way, Truth and Life who has nothing to prove having done all and more for us.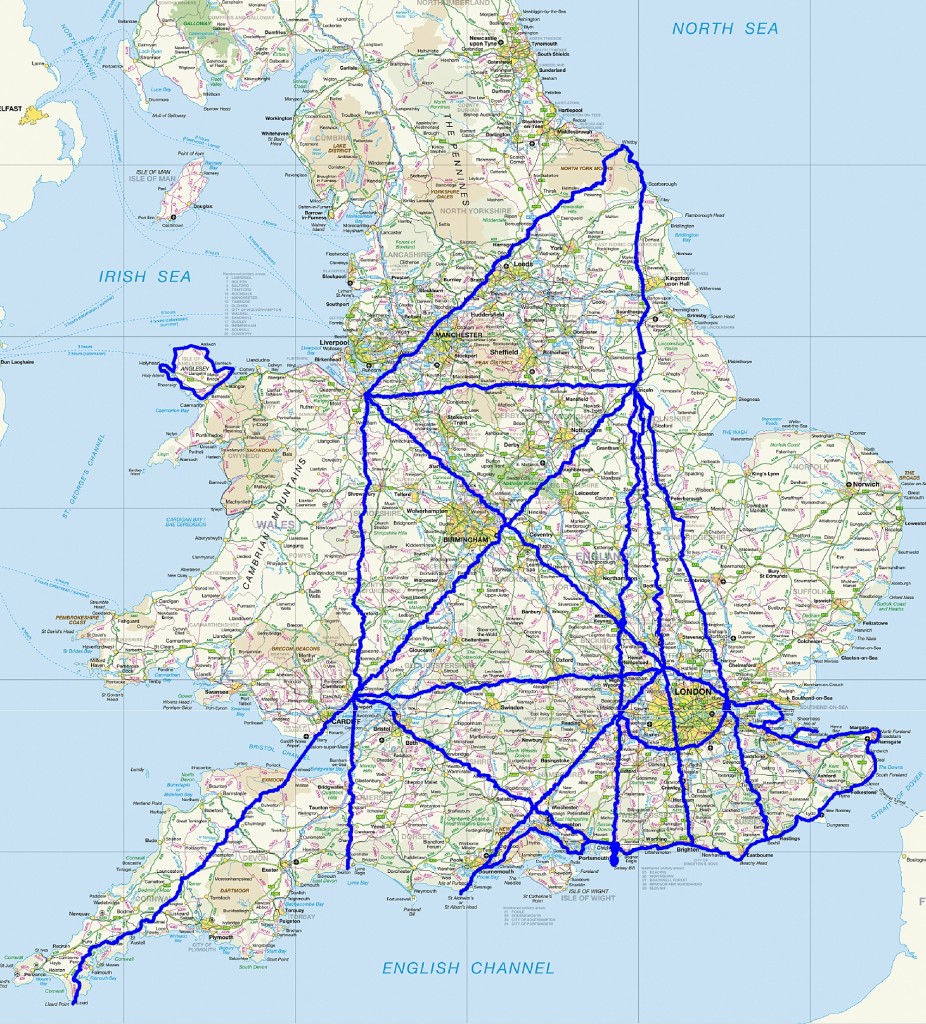 This walk is my final one of these journeys which have primarily been regarding England and its tendency to dominate and control! This map shows the pathway of all these walks except one across the middle of Wales: Welshpool to Aberwystwyth that I feel was more connected to the walking we did in and for Wales. The walk in Anglesey was very connected to my walk through SE Kent, to family ties and relinquishing English dominance of that Welsh cornerstone.
This year I have walked into Caerleon once and away from it three times. Particularly heading towards the south coast of Dorset and Sussex it felt like crossing over land that had been tied up with control, as in circles within circles within circles. As we walked in one line right through those circles I kept seeing a finger drawing a line through a spider web, pulling it out of shape and breaking connections the further we went.
This last walk home to Selsey would take us through the heart of what was Wessex, covered with MOD secondments, ancient monuments and earthworks. If each step prepares us for the next, then I think many steps had prepared us to at last take this stretch of ground that I have pondered at for three years.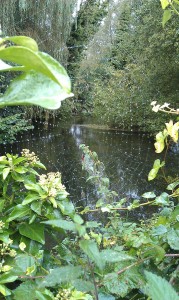 Kicking out from the Hallets of Llandaff for the third time this year, Jen's words remained with us the whole walk from the letter to Philadelphia, 'See, I have placed before you an open door that no-one can shut. I know that you have little strength, yet you have kept my word and have not denied my name.' We stepped out from the Roman amphitheatre in Caerleon so thankful for the deep inheritance that is there ….for out of death comes life…and we can always feel the absolute wealth deposited there.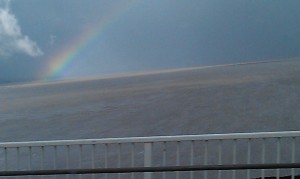 Crossing the Severn for the third time this year this time into seafaring Bristol, a port-way entrance. It did not recognise our one-way ticket on the door until one of those towering angels with no pomp or circumstance simply stepped in and let us through. Beforehand you feel like a lead weight walking into an wall and once these gate-keepers intervene all opposition is dismissed and made nothing.
Picking up the path of the Avon River we continued to Bath. My encounters further south with this river have always been of mirth and joy, however, it did not look so well in this part of the land. I have longed to walk some with this river and was so glad to have its uninterrupted company. There was a breathtaking moment when suddenly a thundering sound broke our silence from the other side of the river and into view came a dozen or so beautiful horses bareback, galloping and neighing through the trees. It was like a film. These creatures were stunning colours and form, swiftly passing by and then the magical moment was over as they disappeared down another path. I was stunned, too mesmerised to successfully fumble with my phone video for any footage lest I missed them.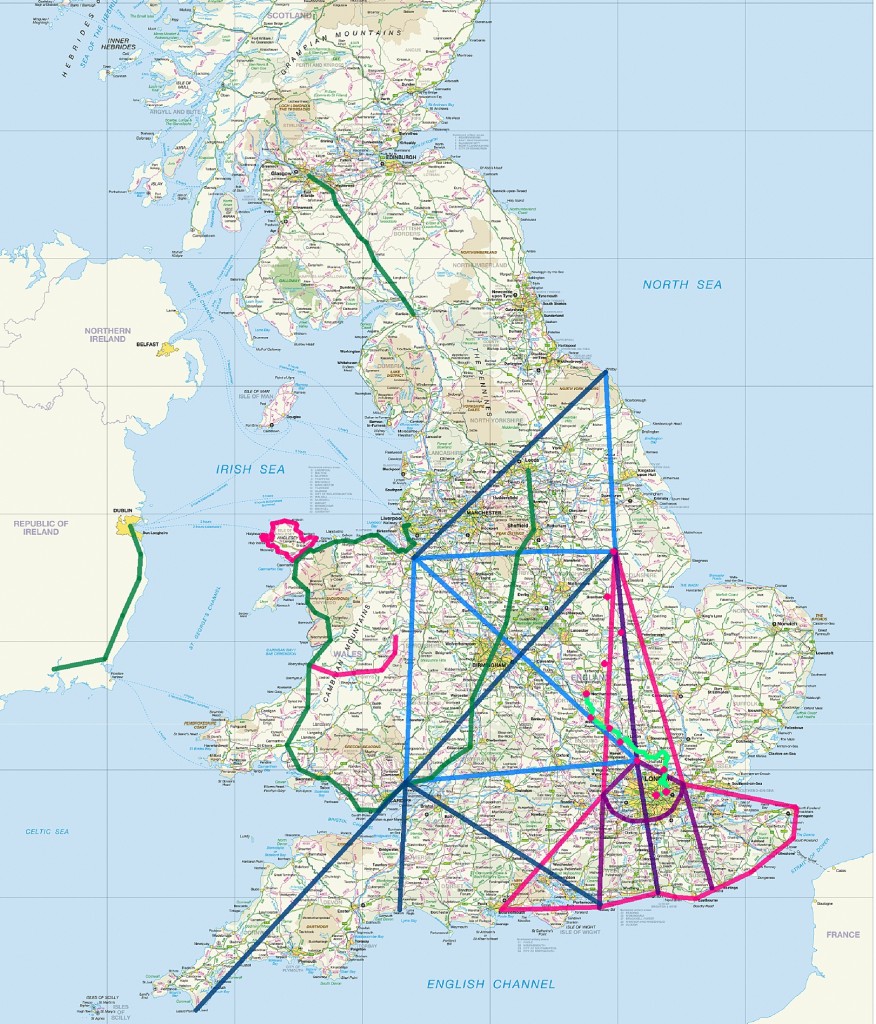 Reaching Bath having stomped all this way for years to mess up the carefully laid routes of empire and control, we were now in one of the most overt places of roman legacy. An 'allergic' reaction is bound to surface. That night I had trouble with each toe on my feet and pain enough to pull one out of sleep. One of us within hours had a full on chesty cough and cold that had us awake most of the night. From here on in, our 'little strength' had to get us from A to B because as long as we kept walking …that would be enough and was all that is required. I have never known my feet so bad as they were.
Once we got to Trowbridge we were crossing a line into an area that you just do not walk through, because of the amount of army camps and no go areas let alone on a sleepless night and with various ailments. Personally, I hobbled through  where no map correlated with what I encountered, endlessly redirected, any public way was mashed by tank tracks and that 'Keep Out!' feeling gnawed at your insides. Even birdsong was minimal in that eerily quiet 'no mans land'. The land seemed to be speechless, maybe at the fact that it was seconded for such regimentation and purposes of war that condoned the loss of a young life as long as it was called a 'hero'.
At the end of the day we reached Stonehenge, the halfway mark that I have been so excited about crossing as it lays directly on the path between Caerleon's amphitheatre and Wilfreds 'mound' at Selsey. Managing to get access into the circle of stones, we turned up at 6.40 a.m. for an hours visit the following morning. We could only but marvel at such a monument and enjoyed being in the middle what must have originally been a vast set-up of circles within circles of huge stone. A group of Spanish visitors began to meditate and drone beside some of the monoliths and then proceeded to have a 'group meeting'. Watching them stand there and reach back for something that was and hoping that it will touch them now seemed to echo every relic under the sun.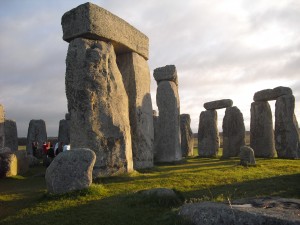 These places of worship, visitation or spiritual pilgrimage become an institution to be conserved at all costs as a marker for looking back for what was and hoping to capture what was. We so easily get caught up with the story rather than the story-teller, the building rather than the builder, the healing rather than the healer, the place rather than the source, the human rather than the Creator…and we are robbed. Instantaneously inadequate by comparison, we are robbed of who we are in the incredible provision of The Cross and moving forward into the future. Instead we go round and round in striven circles trying to find what is 'missing' and end up at the same point.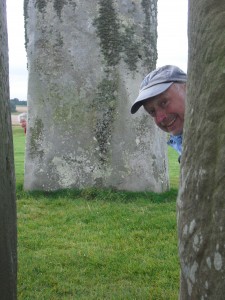 So at this point, at this ancient Henge (whatever it is) within circles upon circles of stone we had to concur with the shiny angel who rolled the stone away from the grave, sat on it and declared, 'He has gone, He is no longer here!' …'go and find him where he said he would be!'. We had to declare in this place that we have not come this far to keep looking back or for repeating the same old circles. We are here for the future, for the complete consummation of what was won at the Cross and to see all creation swallowed up into the fullness of Christ. We are not here for business as usual until Jesus pokes His head out of the sky, we are looking for Christ in us and through us to feed 5000 just with one person's portion….and the Only Way we know possible to bridge the chasm between what has been and what actually is, is to lived loved by the Lover of All and quit striving. It is an unknown way that relinquishes all control and that is all we know as we turn our backs on what has been and move on for what we have not seen, but we know is The Truth of the finished work of the cross.
So our Henge experience spoke loudly of…New Beginnings, looking forward, Resurrection, the future and a birthing place into the new. From here we carried on above Salisbury and towards Winchester where once the political, religious and royal thrones all situated. This 'Chester' that operates hugely through control affected the team profoundly, past wounds of control began to surface from uncomfortably deep places. These are the very things that send us round in circles and looking back again.  It is good they emerged as we went forward even with the emotional and physical pain reminding us of our 'little strength' and the open door before us. God uses our weakness to be the answer, He does not look for someone who is sorted to sort the problem, He takes the pain and uses it for good to turn our own lives around and indeed to turn nations around. The micro affects the macro, the small voice in the desert empties a city and the little boys luncheon feeds 5000…I like these ratio's!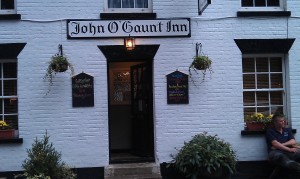 From Winchester we went to Chichester, two major 'Chesters' in one day for the first time ever. I have been so enlightened and relieved over the years as God seems to show little interest in the places of 'power', teaching me to ignore them unless He says to go there. So I have only concentrated on the places that God specified as 'Chesters' to be addressed of which there are four, and each of these places were to be met head on until they complied with this assignment to undo the footholds of control in the nation. In this I have found a point of grace in each location to bring it into agreement whether acquiescent or not. However, this 'Chester' on my doorstep, this Chichester was the place where personally I had enmity and fury for. God has graciously relieved me from any responsibility for this place but on this final walk I knew it was time to find that point of grace for this 'Chester'. So I walked through that city from the west gate to the east gate where I once lived, stopping at its cathedral to apologise for treating it as if it was worse than the rest. Chester, Lincoln, St Albans and Caerleon are all in the bag and I had been freely given the grace to address the roots of control. There was no reason not to let Chichester off the hook and say sorry for shunning it and forgive the pain . All these places have misbehaved and misused power and all are for the turning as their time of control is over.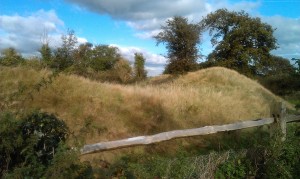 Finally, from the beginning of Stane Street, the roman road to Newcastle, we headed for Selsey to the place where this all began. There is a mound where Selsey originated that dates back to the Saxons and Wilfred setting up his Bishopric there having fallen out with the King of Northumbria. This Wilfred of Whitby fame, loved the wealth and power of Rome and was tenaciously ambitious for it. This mound has been a 'haunted' place with rumours of covens and dark goings on but I was drawn to the place with the inkling that there was a 'well of life' there otherwise why would it be so defiled?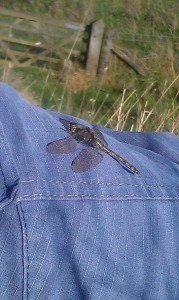 Before I began these walks I was given a piece of wood in a dream, the wood was place inside my body and it had a date on it and I was told to go to the mound and what to do.  On 25th June 2008 I carried out those instructions and then began walking that September. I had forgotten about the piece of wood until this last day of four years of walking. That morning I saw myself at the Mound, I reached inside me and draw out this same piece of wood, as I held it in my hands it split in two and became two handles to two wooden doors. I opened the doors and the reality of  'heaven on earth' was behind them, it was a blinding white light yet with colours streaming through the opening and as you bathe in that light…all is possible.  Open doors to 'Heaven on Earth' / 'On Earth as it is in Heaven'  in line with The Truth of what Jesus has done… ushering back in all that has been shut out…and exiled. This exile of who we are in Christ was the same at Whitby.  Bringing everything full circle to this Mound was opening up a new way of being, a new way is being born that is of an original authentic way but it is new for us, it is indigenous and without control.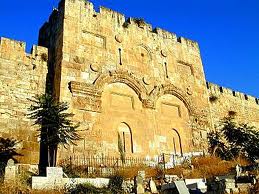 This Mound is not public land, half of it is a grave yard and the other half is enclosed. To get on it you have to trespass, so trespass we did! So many times there has been a prohibitive entrance to completing an assignment which I have learnt to find quite exciting. Whether it was entering the Muslim graveyard surrounding the Golden Gate in Jerusalem or as a woman standing in Turkish river in broad daylight, or slipping into a closed Chester Cathedral or into the forbidden centre of  St Albans amphitheatre…. 'private', 'keep out', 'No way beyond this point'…. the list is endless but a way has always opened up. It is a bit like finding the door to a secret garden and your heart races with fear and anticipation because you know this is it, this is the way in but you have been told to keep out! You can feel Jesus like Aslan calling from further in but there is no sound, 'Come in here' impregnates the silence and everything seems to become poignantly focussed as you hesitate and look beyond the line you have been told not to cross. In that split second you go with your gutt and step over the line because what is beyond this magical moment is irresistible. As the risen Aslan said to Susan and Lucy, 'Oh children, catch me if you can!'
When we arrived at the Mound there was that same feeling but I could not see a secret way in as 'Twitchers' were everywhere. At the least likely place behind the bird watchers viewing point sure enough there was a hidden gap in the fence which we slipped through. We were like naughty school children sitting  there hidden on this mound with expectant little faces. It was so peaceful we could have just sat there for ages. In a place that should feel creepy and horrid due to its history, it felt just beautiful! It is the same at Caerleon. Instead of encountering death, we are overwhelmed by the life rising in these places. It is comical as I said a whole load of words but actually nothing needed to be said, it was just enough that we were there. With everything brought full circle the task was almost complete so reluctantly we left that lovely place and walked home along the beach to a house full of friends and food, rested our weary feet and knew it was a job well done.
Many people have walked with me over the years and I am so grateful to you all, you've all been hand picked for the job so that all the ingredients needed was sown into each path, with all our fallibilities and vulnerabilities worked together for the good. There are those of you who been non physically present as we walked, carrying us and calling for the way to open up. Every encouragement and wise word helped as you tracked with us. Sue Stewart you have had the spot on words on so many occasions that have shoved me over many a hurdle, thank you.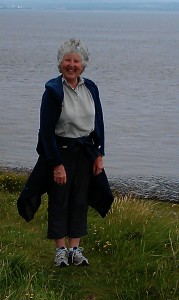 There is one friend I must honour here and if she had not walked with me I may not have got here. This is Sarah Holloway from Wheathampstead, St Albans who has be a stalwart companion on so many of these walks and when God asked her to come, she did time and time again. She has been my sanity when I have felt quite insane! She has understood  so often when I needed to blurt out all that was in my head! And she has spurred me on when I am the most revolting person to walk with in the rain and is a fantastic walker/mile mopper upper! I have come to deeply love her intuition, insight and hearty laughter.
A dear thank you to those who came on this final walk who have all walked with me before, Sarah, Sue Stewart, Dave Porter (for the last 2 yrs Dave), Nicki Beaumont, Jane Almond, Lizzie Williams and Jen Hallet.
Also, especially thankyou to Mags, Val, Steve, Paul, Lucy, Angela, Sue, Jane, Linda, Claire, Annie, Jo, Juliet, Andrew, Graham, Jackie,  Adrian, Duncan, Dyfed, Helen, Blurr, Phil, Debs, Rebekah, Louise, Jan, Jason, Mum and Malcy. You know who you are and your part in these walks.
There is so much glory on tha feet and so many glorious feet along the way,
With much love,
Katherine.