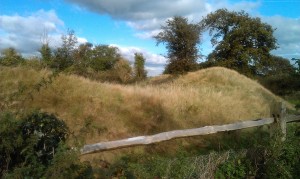 To keep you in touch with adventures of the feet, I plan to walk in France and Ireland this year. These are 2 places that already have my heart but it was stepping into Cornwall in July 2012 that sealed for me a stepping stone into these 2 nations. Ireland has held my gaze since 1995 when I first heard the blood of it's martyrs cry out beneath the land. I walked with a team from Dublin to Waterford in 2008 which just stopped short of the village of Ardmore on the south coast. Our house is called Ardmore, (Irish for "the greatest high") may well be the oldest Christian settlement in Ireland) so I propose to situate a team in the village and walk the coast from Waterford to Cork via Ardmore. I believe the southern coastlines are birthing places so as with Cardiff to LLanelli and Bournemouth to Brighton we will walk a similar southern section of Ireland.
It will be a Saturday to Saturday hire so I am looking at the dates 28/9 to 5/10. Arrival would be on Saturday 28/9 and departure on Saturday 5/10, so the walk could start at Waterford on Sunday to arrive in Cork on the Friday walking as near to the coast as possible without incurring loads more miles. Please confirm with me or let me know if you would like to be considered for this team BEFORE Monday 5th August 2013 as I will need to have a team in place to go-ahead and make ferry bookings and book accommodation before I go on holiday.
My heart on Ireland is already recorded…. http://www.pinkypirate.com/gallery/apathy/ This is from 1994 when I first saw our indigenous identity and believed Ireland to be the source of the faith fires that were lit and spread up & down the land. http://www.pinkypirate.com/gallery/wildland/ This is how I see Ireland.  http://www.pinkypirate.com/ireland/ This a small encounter I had while walking from Dublin to Waterford in 2008
Firstly I will walk in France. For years England did not feel like home and I would sigh with relief every time I crossed the channel and set foot in France. Times have changed and now it is the return from France I have been overwhelmed with. Each time a bounding voluptuous welcome from England in all it's fullness and plenty has rolled towards me. It has only increased with it's verdant hills bursting with the milk of the land like being hugged by a 'bountiful Mama' ! It has been markedly different to the comparably 'emaciated French lady' we have just left and you cannot help but notice the difference.
If a team of nations were to gather then France is the prophetess on the team, ex-ordinarily feminine and very at home in the men of that nation which is a wonder to behold. As my strongest link in England was with Lincoln, this was depicted in Linda Yoxon who lived there for 25 yrs.  The hermetical bishop Hugh of Lincoln was from Avalon, France and it was his legacy that we had adhered to. It was a bishops hand I had seen rise from Lincoln and bless England to lower itself, raising up all it has crushed which has been at the heart of my walking in England.  On my 3rd connection with Linda in 3 consecutive yrs each on the 25th June, the Lincoln Bells rang from 25 to 5pm until 25 past 5pm (50 mins) and 2 weeks later she moved to the middle of France in Châteldon near Clermont-Ferrand.
So now I will walk to Linda's present homestead and drawing a line between Selsey and her home directly intersects Orléans half way. In 2002, I was part of a team that went to Orléans and it was there I met the 'emaciated lady' of France, she was in a terrible state, used, abused and had a right death rattle for breath! It was this encounter alongside the legacy of Joan of Arc in that city, the innocent feminine dressed as a man flowing with prophetic insight that deeply touched me.
Firstly I will walk (and sail) from Selsey to Orléans in March (cancelled due to illness & moved to the June dates) and then from Orleans to Châteldon in the Auvergne to arrive on 25th June this year with Sarah Holloway who covered much ground with me in England. Dates are as follows;
19th – 27th March 2013    Selsey to Orléans (Cancelled due to illness)
18th – 27th June 2013      Selsey to Orléans  (Châteldon tbc in 2014)
28th Sept – 5th Oct'13      Waterford to Ardmore to Cork
Thank you for reading,
Appreciate the company,
Glorious Gospel Feet,
Katherine